Without further adieu, we proudly present to you one of the two first place winners of the 2013 video contest, Lucas Waldron.
Lucas Waldron
Lucas Waldron is a current senior graduating in May of this year. He studies film and politics at USF, and is the co-captain of "USF's only, best, and most attractive improv team, Awkward Silence". Additionally, Lucas is the current Executive Producer of USFtv, USF's first and only student-run television outlet.
"I think film and video are the best way to spread a message and tell a story."
"I've been studying video production for quite a while," says Waldron. "I think I was originally interested in pursuing production because I think film and video are the best way to spread a message and tell a story." He hopes to pursue a career in documentary production or editing in the future.
Lucas decided to attend USF because he wanted to be at a small school in San Francisco that also valued in social justice. USF also offered Lucas a competitive financial aid package, which played a role is his college decision.
1st Place "Welcome to the Best City Ever" by Lucas Waldron and Lauren Soares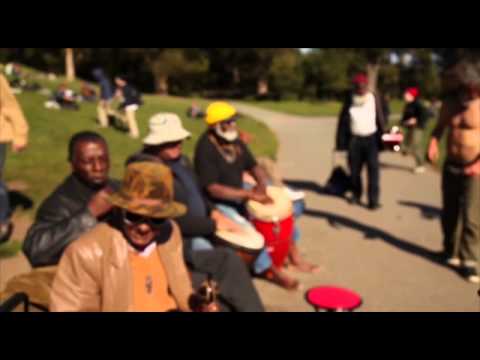 According to a number of students that participated in the public voting phase of this year's contest, Lucas and Lauren's film "Welcome to the Best City Ever" sets apart from the other submissions because of the element of spoken word. Lucas comments, "I wanted to do something that included spoken word, and luckily Lauren was able to write this great poem." The video was also meant to portray an every day experience in San Francisco, which, for the filmmakers, is biking around the city.
Waldron's favorite part of the city is its political climate and "the accessibility we all have to radical and progressive political outlets."  The culture of film in the Bay Area and the independent theater presence are also among Lucas's favorite things about San Francisco.